Blanca's Page
Hello to all that read my page. My name is Blanca as you already know. I live in Okanogan WA, but i was born in Pheonix Arizona and moved over to okanogan when i was 6. I have 4 sisters and 1 brother. two of my older sisters are now merried, and my brother goes to Estern Waschingto University, he will be a junior in college this september when he goes back. Only my little sister and I live at home with our super nice mom.
Bonjour à tous que ma page. Je m'apelle Blanca comme vous le savez déjà. Je vis dans l'Okanagan WA, mais je suis né dans Pheonix en Arizona et déplacé plus d'Okanogan quand j'avais 6 ans
J'ai diez sept ans. J'adore les animals, c'est très très doux. J'ai 4 soeurs et 1 frère. mes deux sœurs aînées sont merried, et mon frère assiste encore au collège. Ma petite sœur et je vis toujours à la maison avec notre mère merveilleuse.
I enjoy being out side alot and would love to one day become a photographer or photo journalist.
I also would like to attend a school in Boston or go to a college in Seattle or Montana.
J'aime être à côté de beaucoup et j'aimerais un jour devenir journaliste photographe ou photo.
Je tiens également à fréquenter une école à Boston ou aller à un collège à Seattle ou du Montana.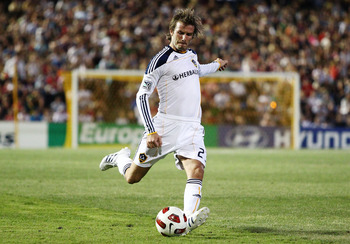 J'aime jouer au football.c'est fantastique! I also play the acustic guitar.
I really love french accents! they are sooooo sexy! i get to go to Germany and France this summer and am super happy. i get to go with the exchange student in our school she is German and a super sweet girl. we have tons of fun together and pretty much fight like sisters do. :)
Je pense que les accents français sont si sexy. Je vais aller en Allemagne et en France cet été. J'espère que c'est amusant!
J'arrive à aller en Allemagne avec notre programme d'échange de l'Okanagan, nous sommes de très bons amis. Nous agissons et se battent comme des sœurs de sorte qu'il sera intéressant de voir ce que c'est que d'être autour de l'autre pendant un mois.
I am also realy into art and woodshop, i am terriable in chemistry and dont enjoy it that much, except when we do these cool labs and get to mix acids and bases together.
J'aime la classe d'art et de menuiserie. Je ne suis pas très bonne en chimie, mais j'aime travailler avec les produits chimiques.
I am also very interested in traveling a lot. for example i would love to go to Italy, Russia, Greese, Croatia, Austrailia, and more but i have to be looking at my map on the world. :)
Je veux Voyage beaucoup, je voudrais aller en Italie, la Russie, la graisse, la Croatie, l'Australie et plus encore.
Besides traveling…family wise one day i hope to get merried and perhaps have a child.
Un jour je voudrais me marier et avoir un enfant de mon propre.
page revision: 10, last edited: 09 Jun 2011 20:52